We Guarantee Great Greenwich Removal Services SE10 At Great Prices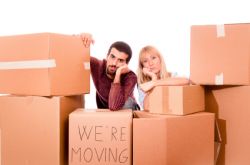 Carrying out your own move single-handedly can be a struggle. Therefore, in order for it to be a lot easier and smoother, it would be much more sensible to hire a professional Greenwich removals company SE10 that you can fully rely on for all your moving needs. The company that can provide all of that to you is Removals Greenwich. We believe that with help and support, you can achieve a smooth and successful move that won't be too chaotic. It is our primary aim here at our removals company to make each and every client's move smooth and straightforward minus blips. There are endless benefits to using our removal services: you'll save time, energy, and money, and it will lower your stress levels when you know there is someone out there assisting you with your move. The main reason most people's moves do not go according to plan is because of lack of time. As so many people's lives are consumed with careers that drain them of time, there is little left for anything else. Supposedly, you don't want to waste your weekends doing it either. So it would be a great idea for you to enlist help. Plus, you will save money because when you hire us we will not make any mistakes, but when you rush the job yourself, you make mistakes and mistakes means you're losing money. And you will cut down on stress because moving certainly heightens your stress levels. Call us today to book a date on 020 8434 7320.
We offer a range of removals Greenwich services such as home removals, office removals, man and van, storage and packing. All of which are carried out by our qualified teams here at our removals company. Our moving and packing team is extremely skillful at their profession and we are proud to have them here working for us. We have been operating for more than 10 years and we've practically had the same workers for the whole of that time. All of our employees are well-mannered, friendly, hardworking and very helpful. Our administrative team is always ready and avaliable to answer any of your questions and provide you with useful advice and moving tips. Unlike most administration teams, ours knows what they're talking about and they have been highly trained to do so. They can help and support you along the way. So if you need advice on the services to choose, these are the people to speak with.
In addition to our removal services like home removals, office removals and man and van removals, we offer, as we mentioned above, more specific services such as packing and boxing, and storage. These services are rapidly becoming popular amongst clients and we think you might find them useful too. The packing and boxing service is ideal for those of you with little spare time to pack. Unless you have plenty of time and skill, packing should, ideally, be left to the experts. Otherwise, you could be putting your belongings at risk of being damaged during transit. Here, we make sure that all your items are wrapped and boxed as safely and securely as possible. We use only the best quality packing materials on your items. Firstly, we organise everything and then we go on to packing. It is important to organised beforehand so that everything is placed in the correct box. This way, it won't be a nightmare at the other end when you have to unpack. We think logically, you see. As for our storage services, we offer a range of different sized storage units, which you can view beforehand if you wish. This service is perfect for those of you needing more space. All our units are safe and secure and well-maintained. So you can be sure that when you return to your items, they'll still be in great condition.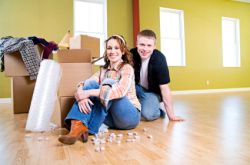 Greenwich is an area of South East London and is located in the Royal Borough of Greenwich. This district is known mainly for its maritime history. The Greenwich town is situated on a platform to the south of a meander on the River Thames. Greenwich is bordered by Deptford, Deptford Creek, Westcombe Park and the River Thames. There are a number of places of interest here in Greenwich including the Riverfront, Greenwich Park, Town Centre, and the Market. There is also a Greenwich Heritage Centre for those of you who wish to explore its history. This is indeed a great place to walk and cycle too, thanks to its pedestrian and cycle routes. These include the following: the Thames Path National Trail, National Cycle Network route 1, and the Greenwich Foot tunnel. As for transport, there are two railway lines that cross Greenwich. These are the Greenwich Line and the Docklands Light Railway. There are also river boat services here.
Removals Greenwich offers a wide range of SE10 removal services such as home removals SW1, office removals, man and van removals, packing and boxing SW1, and storage services. All are at more than reasonable prices, so you don't have to worry about it being over your budget. The primary reason so many people ignore enlisting professional help is because they believe it will cost them an arm and a leg. For many, it's the idea of it costing too much. However, let us assure you that we are more than affordable to all. We are quite aware that so many of you are on strict budgets and it is our aim to meet that budget. We do not want our services to be out of your reach. Everyone could do with a bit of help every now and then – especially with moving, as it's so stressful. For your Greenwich move, let us help you. We think we have what it takes to make your move completely stress-free. For more information, call our office today on 020 8434 7320 and we'll give you a free quote.